Minitel App
Minitel Toolbox propose une suite d'outils permettant de faciliter l'accès à internet à l'école des Mines de St-Etienne, sur notre cher Campus George Charpak.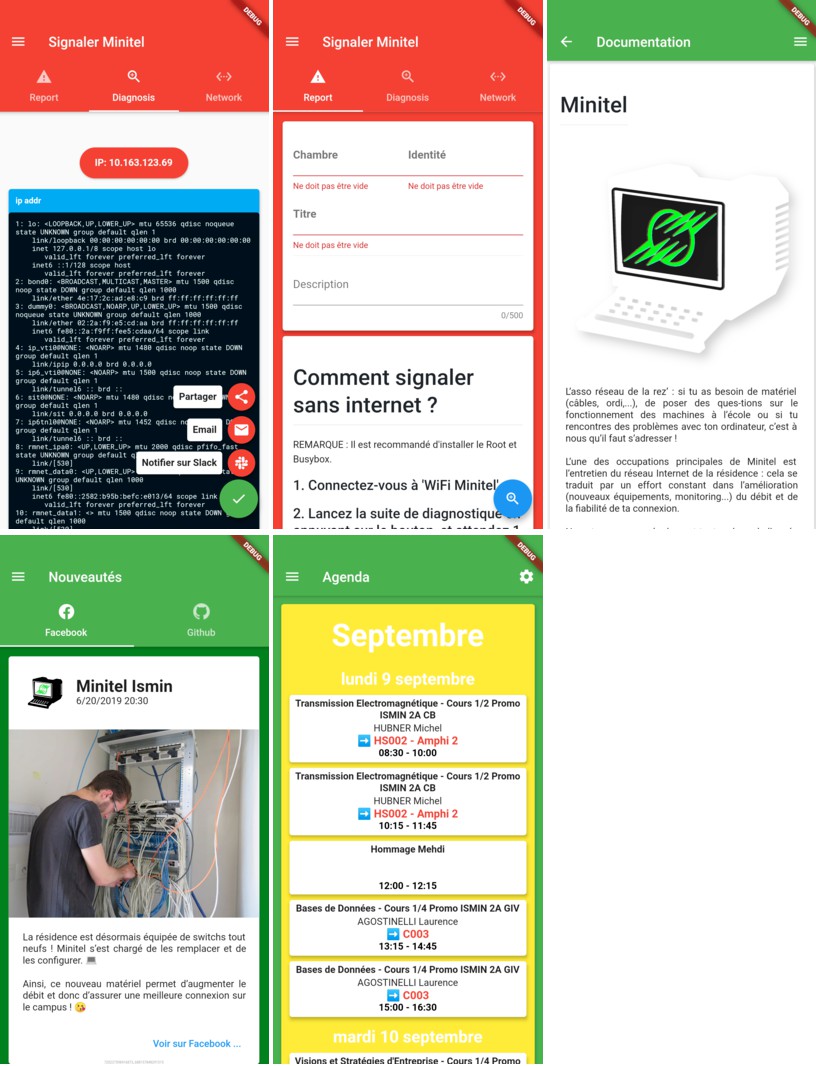 Features
Authentication
Apps
Sogo Mail
Portail EMSE
Imprimante
Wiki Minitel
News
Calendar
Maps
Report to Minitel
Development
Most of the development happens on GitHub. It's also where our central repository is hosted.
If you want to contribute please take a look at the Contributor's Guide and Code of Conduct.
Our milestones are shown here.
Building
See Setting up the development environment.
Get This Source Code on GitHub: